BTEXPERT 30-INCH INDUSTRIAL METAL VINTAGE STACKABLE ANTIQUE GUNMETAL RUSTIC DISTRESSED COUNTER BAR STOOL MODERN - HANDMADE WOOD TOP SEAT( SET OF 2 BARSTOOLS )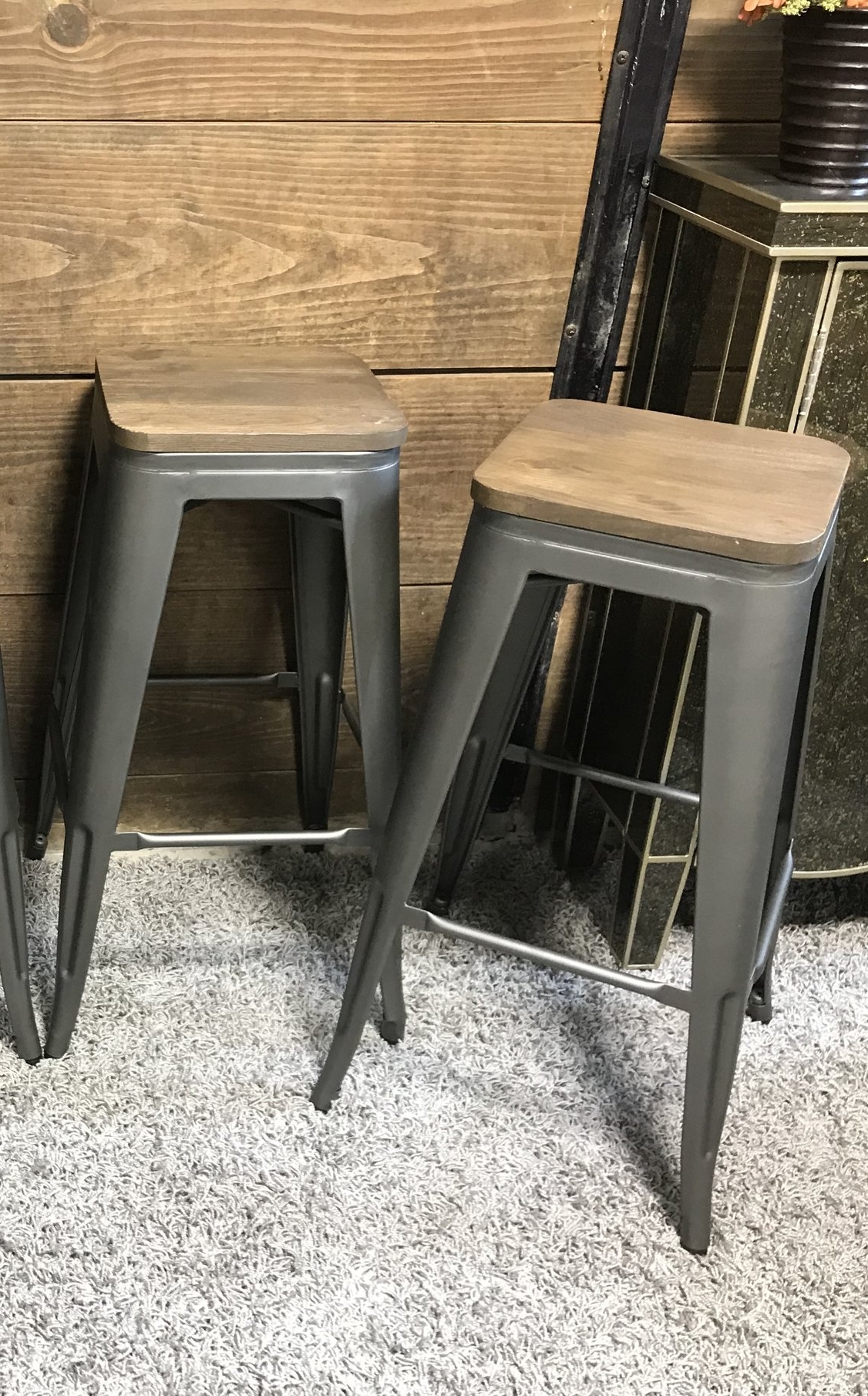 BTEXPERT 30-INCH INDUSTRIAL METAL VINTAGE STACKABLE ANTIQUE GUNMETAL RUSTIC DISTRESSED COUNTER BAR STOOL MODERN - HANDMADE WOOD TOP SEAT( SET OF 2 BARSTOOLS )
BTEXPERT 30-INCH INDUSTRIAL METAL VINTAGE STACKABLE ANTIQUE GUNMETAL RUSTIC DISTRESSED COUNTER BAR STOOL MODERN - HANDMADE WOOD TOP SEAT( SET OF 2 BARSTOOLS )
Brand New.
Want professional assembly of this product?
Book the service directly on Amazon

Receive confirmation within 1 business day

Pay only when the job is done

Backed by Amazon's Happiness Guarantee
No thanks Show assembly options
Best choice for office, party, or any occasion. Stackable and sturdy set of Four (4) bar stools made of 100 percent steel in Distressed Clear Metal color with powered coating and non-mar foot glides. Made specially in 30-inch height fully assembled and scratch resistant metal. Fully assembled & scratch resistant Stackable Set. Scratch resistant Metal Stackable Bar Counter Stool Set.

Modern Compact Stackable for space saving storage

Convenient hand holds in seating area

Materials: Durable 100-percent stainless steel. Fully assembled. Scratch and mar-resistant. Non-mar foot glides

Note: If you need smaller size stool like 24", 26" or 28" etc, please order different listing as this is fixed 30" Stool.
sold out