SLEEKFORM SOLID WOOD COFFEE - SOLID WOOD TOP - STURDY METAL FRAME - DISTRESSED RUSTIC LOOK - LOWER SHELF FOR ADDITIONAL STORAGE - IDEAL ACCENT TABLE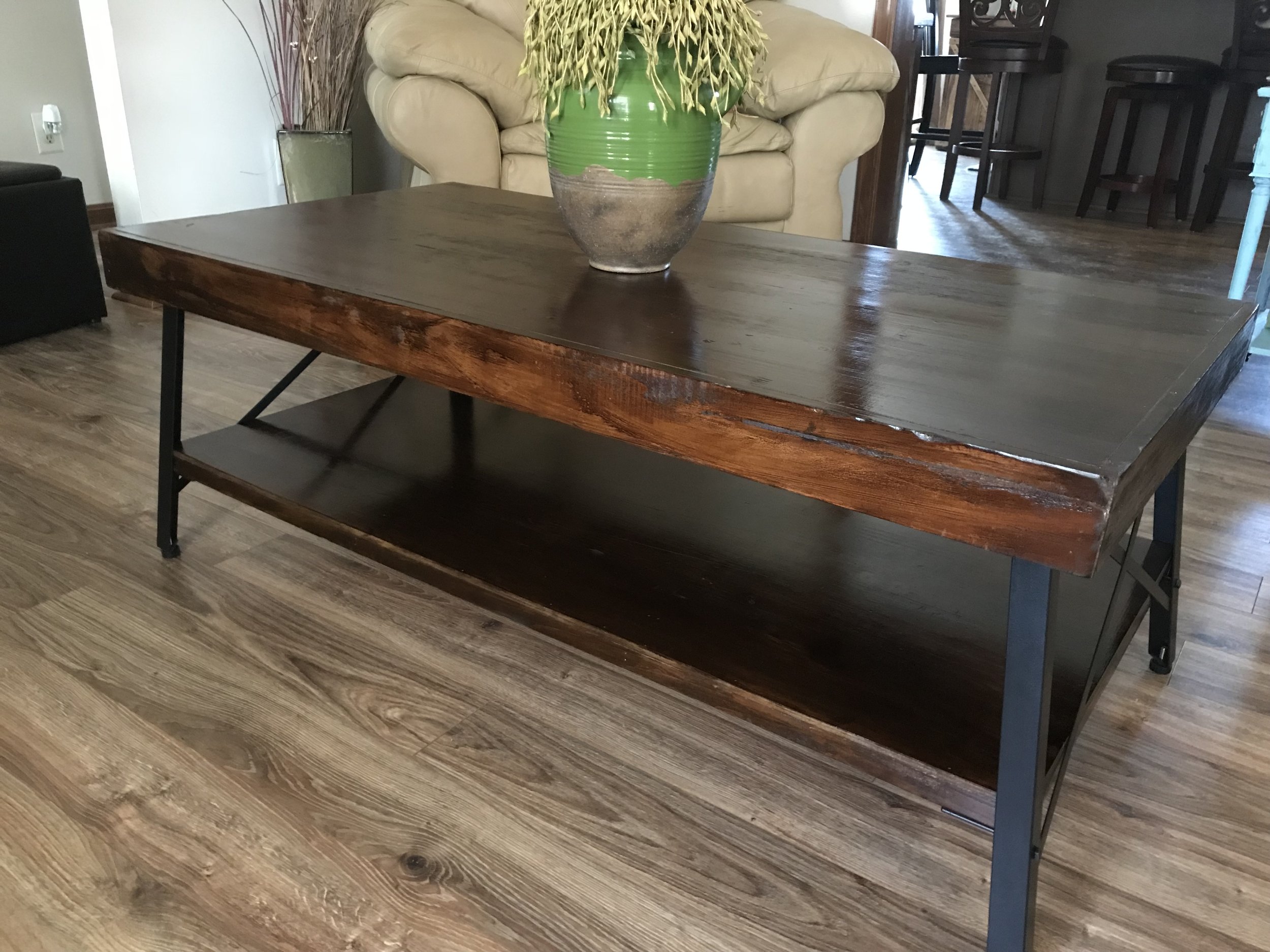 SLEEKFORM SOLID WOOD COFFEE - SOLID WOOD TOP - STURDY METAL FRAME - DISTRESSED RUSTIC LOOK - LOWER SHELF FOR ADDITIONAL STORAGE - IDEAL ACCENT TABLE
SLEEKFORM SOLID WOOD COFFEE - SOLID WOOD TOP - DISTRESSED RUSTIC LOOK - LOWER SHELF FOR ADDITIONAL STORAGE - IDEAL ACCENT TABLE.
Brand new but has some areas fixed.
CHIC RUSTIC LOOK - The distressed finish and rustic brown appearance of this coffee table's wood looks great in any setting! This table will give any room a much sought after rustic look with its high quality, reclaimed-looking wood and its custom metal accents. You can use the table in the living room, great room, play room and more!
EXTRA STORAGE - The convenient wood bottom shelf is great for storage allowing you to conveniently put away items while still giving you easy access to them. The table offers reliable stability and an attractive rustic wood finish. It is also versatile and can be used as a TV stand, media console table, decorative display table, accent table and more.

The top measures 48 inches long by 24 inches wide. Full assembled this living room table measures 18 inches in height.
sold out