SOLD Estella Upholstered Leather Recliner Sofa With Dual Recliners, Gray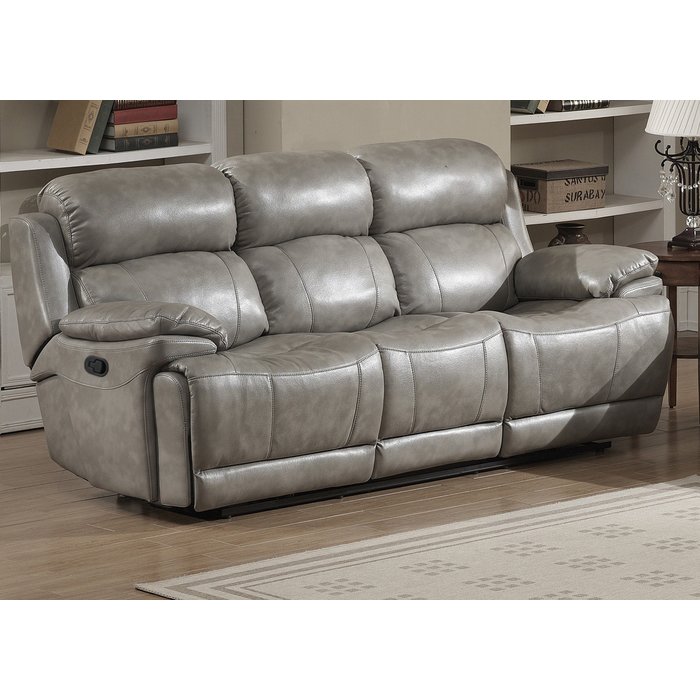 SOLD Estella Upholstered Leather Recliner Sofa With Dual Recliners, Gray
SOLD Estella Upholstered Leather Recliner Sofa With Dual Recliners, Gray
Only 2 weeks old.
The Estella sofa offers dual recliners with plush cushioning and ample proportions that make for ultra-comfortable seating. This showcases clean, modern lines and padded arms. It is covered in a Stucco Gray Leather Gel fabric. The contemporary design, generous seating and unique appeal emphasize proportion and functionality. Enjoy for years to come.
Product Specifications
Manufactured By AC Pacific
Size/Weight-W 87" / D 40" / H 41" / 196 lb.
Color-Gray
Materials-Leather / Polyester
sold out